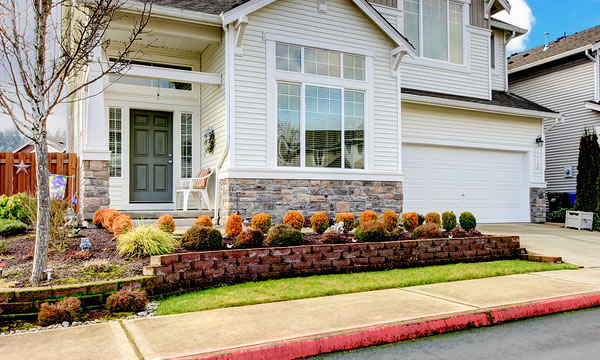 Have You Seen Versetta Stone Siding Yet?
If traditional wood, vinyl or fiber cement siding don't quite match up with your decorating ideas there is another option on the market that is quickly gaining popularity and it's called Versetta Stone.  You've probably already seen houses and buildings with a very nice custom stone masonry look to the outside, and sometimes inside of the building?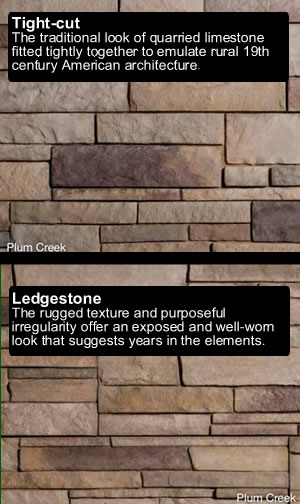 Versetta Stone is panelized cement siding that gives your home the look of cultured stone.  That's right… It's not really stone! It's as close a replica as you're ever going to find though and standing next to it, most people don't even realize that it's not real stone!
Boral (the manufacturer) takes great care in the development of the Versetta Stone product and have many different stone "styles" to choose from that have been influenced from locations around the world.  Because the material is "panelized" it makes it a very easy install job for any competent exterior contractor.
Paragon Exteriors LLC is a full service exterior home improvement contractor serving Waukesha, Wisconsin.  We specialize in Versetta Stone siding installations and custom work.  If you'd like to have Versetta Stone siding installed on your home or place of business we can provide you with the highest quality installation and after-care customer service.
Versetta Stone Siding in Waukesha Wisconsin
Stone Siding For Homes
Stone Siding For New Construction
Stone Siding Estimates
Stone Siding Installations
This  Versetta Stone product can be installed both indoors and outdoors and Wisconsin homeowners are finding many creative ways to utilize with their home remodeling projects.  Versetta Stone gives your home the same luxurious look that only expensive stone masonry would provide and because it maintains a natural appearance can work with almost any decorating style.
Versetta Stone Siding Features
Versetta Stone has a number of features that make it an attractive siding material for your home.  Here are a few of the most important.
Class A Fire Rated Materials
Minimum 50% Recycled Content
110 MPH Wind Load Resistance
Nail Strip 60 Year Corrosion Resistance
NAHB Green Approved Product
Designed To Effectively Manage Moisture
1/4 The Weight Of Real Stone
Who Installs Versetta Stone in Waukesha Wisconsin?
Paragon Exteriors LLC specializes in installing Versetta Stone siding for homes and businesses throughout Waukesha, Wisconsin.  We do not employ sales staff, instead our owner will arrive and do the estimating for your siding project and will be able to directly answer your questions and address any concerns.
We're a very well organized and equipped small local exterior remodeling company with a "hands on" owner and very experienced crew.  If you want a high quality Versetta Stone installation for your building then give Paragon Exteriors LLC a call or fill out the online form today and we'll get back to you promptly.  You'll be very happy with your choice.