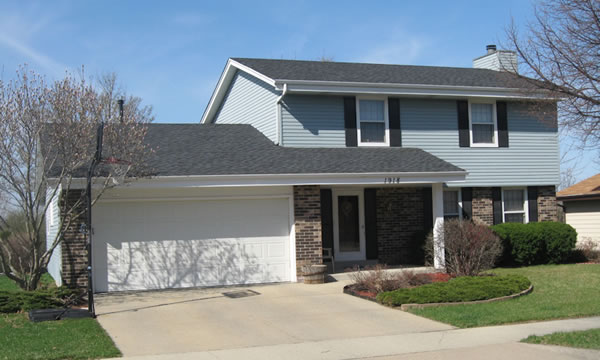 Roofing and Siding Installation Contractor in Waukesha WI
As a homeowner without a direct word-of-mouth referral for a trustworthy contractor the choices you face might seem overwhelming.  Thankfully, you've just stumbled upon one of the best kept secrets in home improvement circles throughout Waukesha, WI.
Paragon Exteriors LLC is a full service exterior home remodeling company serving the entire Waukesha area.  Paragon Exteriors LLC provides professional roof replacement, siding, windows, gutter protection, attic insulation, and storm damage repair for homeowners throughout the Waukesha WI area.
There may be several different reasons you want to have somebody work on the exterior of your Waukesha Home. Maybe you want to upgrade your roofing material, or repair a section of damaged roof or maybe even add new siding to your home. Whatever it is, if it involves the exterior of your home Paragon Exteriors LLC can help you.
Roofing Services For HOA's and Condo Associations in Waukesha
Do you have an aging condo, townhome or strata development?  Paragon Exteriors specializes in the large and complex roofing projects for home owner associations and condo associations.  It doesn't matter if you just need some repair work done on a few units to replacing the entire roof in a 50+ unit condo building we have the experienced installers and managerial skills to complete these large projects.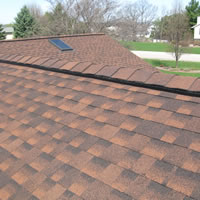 Roofing Contractor in Waukesha WI
We are a full service roofing contractor specializing in Asphalt Roofing, Architectural Shingles and Metal Roofing.  If your roof has been damaged in a storm or due to other issues we also offer Roofing Inspection and Roofing Repair services.  We are very knowledgeable about the insurance process.  Paragon Exteriors LLC is one of only a few Select ShingleMasters from CertainTeed in our area and we are also Owens Corning Preferred Contractors and GAF certified installers.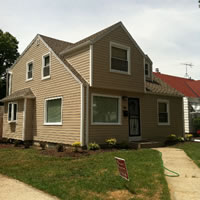 Siding Contractor in Waukesha WI
Siding your home is a big investment and you want to make sure you choose a contractor who is certified to install the products so you get the absolute best warranty.  Paragon Exteriors LLC sells and installs Vinyl Siding, Fiber Cement Siding and even CraneBoard SolidCore insulated siding.  We are certified installers with the Vinyl Siding Institute and can complete your project to a very high standard.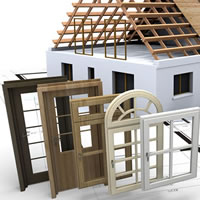 Window Replacements in Waukesha WI
Replacing your windows is one of the best investments you can make into your older Waukesha home.  Paragon Exteriors LLC sells and installs energy efficient replacement windows throughout Waukesha, WI.  Replacing your windows with more energy efficient models will reduce your energy costs and can even qualify for federal and state rebates, contact us for details.
Ice Dam Repairs in Waukesha WI
Our winter weather in Wisconsin catches many Waukesha homeowners by surprise every year.  If left unchecked your roof will develop Ice Dams and the result can be very expensive to repair.  Paragon Exteriors LLC can offer you a second opinion on your Ice Dam repairs and we can also offer you several solution solutions that are designed to prevent Ice Dams from happening again.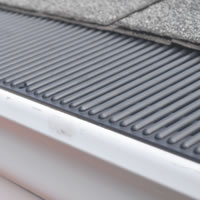 Gutters and Gutter Protection Waukesha
The gutter system on most homes is often overlooked and forgotten about which can result in considerable damage and repair costs to your property.  Gutters channel water away from your roof and into your drain tiles.  If this process isn't happening you will eventually have bigger problems that need fixing.  Paragon Exteriors LLC can install new gutters and gutter protection on your Brookfield home.
Paragon Exteriors LLC staff are experienced and very knowledgeable when it comes to improving your home.  You can count on us to be well educated about the products we offer, so when we tell you we can help you make the best choice, we really mean it.  Many companies want to sell you the most profitable products, we want to sell you the most functional for your budget.
Roofing or Siding Your Waukesha, WI Home Doesn't Have To Be Scary…
You can put Paragon Exteriors proven roofing and exterior remodeling experience to work for you on any number of your Waukesha exterior home improvement projects. Give us a call, or fill out our request form and we'll be contacting you shortly.