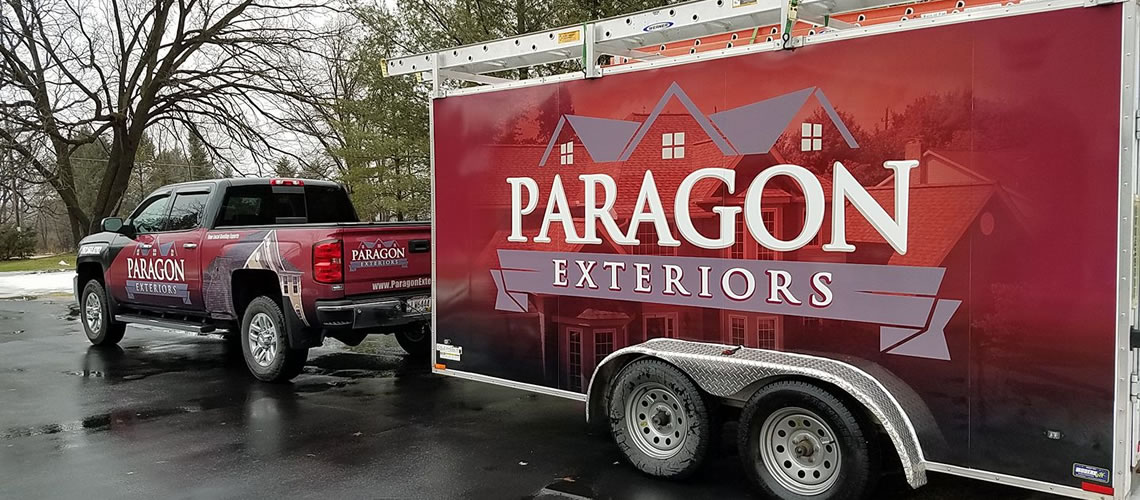 Do You Know Who Is Really Installing Your Roof?
An Important Read That Could Save Waukesha Homeowners Money!
Will the company you just hired for your roofing project be hiring another roofing company to do the installation?
We all know that a good quality roof is the first defense for your home against Mother Nature. It is because of this fact that when it comes time to look for a new roof and the right company to install it, you spend countless hours researching various local roofing companies. After all, choosing the wrong company could mean you'll have to spend twice the amount of money you intended because you'll be doing the roof all over again if they do a poor installation job.
Now after hours of initial research on Google and other search engines and picking through roofing manufacturers websites for local contractors you decide on three companies to come and give you an estimate for your roof replacement.
After your initial meeting with the sales person for the company, you come to the realization that while you like the sales person and they are really friendly, you probably have no idea who is actually going to be performing the work.  If the sales person isn't showcasing the fact that their company will be using their own employees, it's safe to assume, they probably don't.
Do you know if the company you've decided to hire has their own in house employees or do they continually have different roofing sub-contractors come and go?  It's OK to ask!  If they don't use in-house employees and they just sub-contract the work out, why wouldn't you just skip the middle man (them) and go directly to the subcontractor and save yourself the contractors mark-up?
In our region of Wisconsin, the roofing industry is changing. There is a growing majority of roofing companies that are now using sub-contracted labor for their roofing installs. While there is nothing directly wrong with this, it does raise a few concerns for a homeowner that should be addressed but often isn't because the roofing contractor likely doesn't want you to know!.
"I believe that one of the most important questions you can ask your sales person is "Who will be installing my roof? Are they your own employees or will they be sub-contracted labor?"

– Jake Gast – Owner of Paragon Exteriors
If the roofing contractor you're about to choose is using sub-contractors as their labor force then there are several more questions you should consider asking them before you sign on the dotted line.
Here are a few other important questions to ask;
What is the experience of the sub-contracted crew?
Will someone experienced and knowledgeable on the project be available on site at all times to answer any questions?
Does this sub-contractor carry proper insurances? (more often than not they don't)
Are there any special certifications that the sub-contractor holds or may require to honor the product warranty?
How can you prove that the sub-contractor was paid after the General Contractor was paid? (there is court cases all the time regarding this!)
(Yes, they can place a lien on your home even after you've paid your sales person)
For what reason do you not have your own in house employees performing the work?
Why would I hire your company to do the roof if you are hiring a different roofing company to perform the actual work?
Even with those questions asked, it isn't uncommon that when a sales person is asked if they use sub-contract labor for that sales person to say "No!" even though they know it isn't the truth. This is normally because most sales people know that homeowners want the company they hired to perform the actual work.
It's a trust issue that is not uncommon or unique to any homeowner, why would you want just anyone, with little to no knowledge or responsibility working on your home?  You probably don't!
So, what can you do as a homeowner to look for to help give you the right clues to determine if they are employees or sub-contractors?
Is there a lettered company truck and trailer on the jobsite? (sub-contractors equipment is often unmarked)
Are the employees wearing company apparel? (sub-contractors often wear their own personal clothing)
Do the employees perform the work as written in the contract? (sub-contractors often don't get correct work orders which causes confusion and a complicated communication chain during the project)
Were the workers who showed up the same people you expected when your sales person told you about them? (We tell our homeowners the names of our employees and who to expect)
In Summary, while a sub-contracted crew might be the solution you've chosen for your project, make sure you do your research and understand why the company you hired needs to hire another company to perform the work as more often than not, problems that arise with sub-contractors don't get resolved in the same fashion as they do when jobs are done with company employees.
Most roofing products have requirements laid out from the manufacturer with respect to their installation, how their are installed and WHO installs them (are they certified installers?), these might not seem too important now, but when it comes time to honor a warranty on a product that has failed prematurely (it does happen from to time) you want to know the company you've hired can stand behind the installation.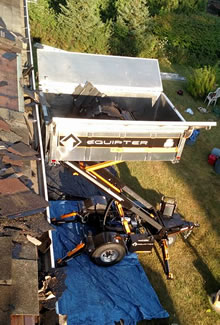 At Paragon Exteriors you can rest assured that the installers for your project are all employees of Paragon and most have been with us for an extended period of time meaning that if we did your friends roof a few years ago, the majority of the guys on working on your roof will be the exact same crew as on your friends project.
When we pull up to your home you'll see marked trucks and equipment, our employees will have company apparel and will be easy to identify.  We carry all required and applicable insurances and licensing and we are also Select ShingleMasters by CertainTeed, GAF Weather Stopper Certified and Owens Corning preferred contractors.
Many of our customers have intricate landscaping and beautiful yards and gardens they don't want damaged during a roofing project.  We've invested in special equipment such as our "Equiptor" which allows us to cleanly tear-off your old roof without throwing shingle and roofing debris all over your property and damaging shrubs, flowers or gardens in the process.  You won't find very many sub-contractors willing to go this far to protect your property, but we do!
When you hire Paragon Exteriors to replace or install your roof you're choosing one of the best roofing companies in Wisconsin, you'll get a meticulous installation of a high quality shingle, whether it's chosen beforehand by yourself or you go with one of our recommendations.