Blown In Attic Insulation Waukesha County WI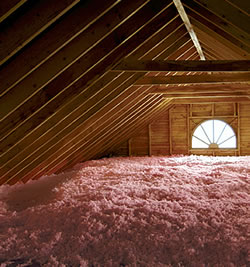 Blown In Attic Insulation Waukesha County WI
keep your home comfortable and your energy bill lower!
Are you spending too much money every year to heat or cool your older home? We can help you save up to 20% on your energy costs the quick and affordable way!  If you have a home that is older and hasn't had any energy or efficiency upgrades then blown-in attic insulation is an upgrade you might want to consider.
Paragon Exteriors LLC is a roofing contractor based out of Waukesha, WI.  One of the services we offer our clients is the installation of blown in attic insulation.  It's not an exciting home upgrade but it sure can make a considerable difference if your home is 20-30+ years old and has insufficient attic insulation.
Let's face it; energy costs are not going to become any less expensive any time soon. If your home is more than 30 years old, there is a chance your attic space is not insulated to todays more stringent requirements. Not having the proper amount of insulation results in major energy loss – up to 40% out of your attic and can contribute to other problems for your home like the formation of ice dams.
The performance level of insulation is measured by a common standard called an R-Value. The R-Value measures resistance to heat flow, the higher the value, the greater the insulation strength. Most older homes will have a much lower R-Value than the now recommended amount of R-60 which is roughly 20 inches.
Our Owens Corning AttiCat expanding <strong>blown in fiberglass insulationwill help save up to 20% on your energy costs while increasing your R-Value and thus the comfort level of your home. The Owens Corning Fiberglass Insulation provides complete coverage around pipes, wires, outlets and it will never settle. It is also naturally fire resistant, non-corrosive and less dusty than other types of attic insulation.