Stress Free Roofing Services For HOA's and Condo Associations!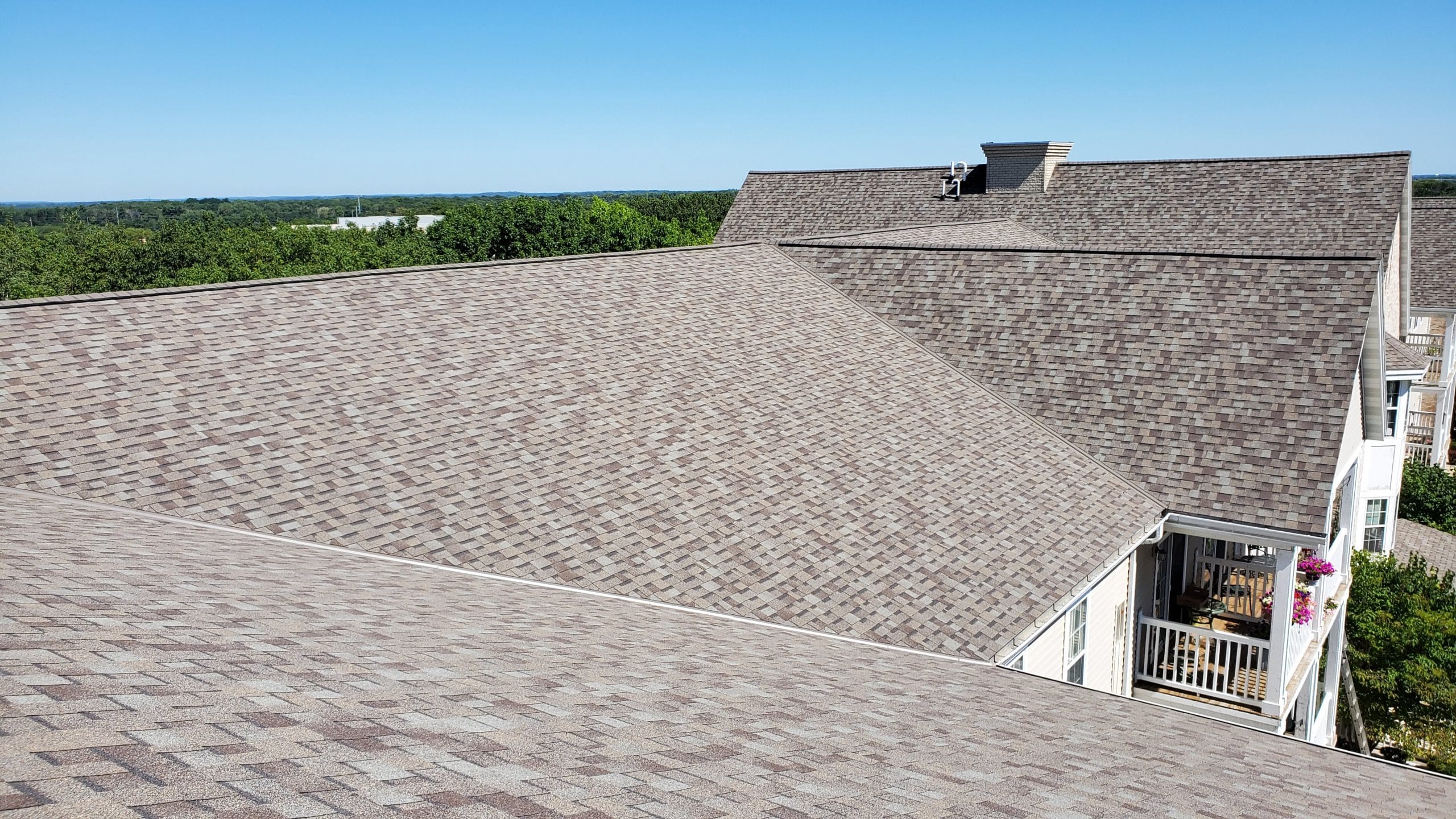 Roofing Services for HOA's and Condo Associations in Waukesha and All Surrounding Counties
Do you own, manage, or maintain a residential development or multi-family structure such as a condo, townhome, home owner association, or apartment building?  Many of these structures that were built 15+ years ago are starting to experience the standard maintenance issues with their buildings and one of those items in need of replacement is the roof.
The roofing process on a condo or large multi-family structure is an involved project and is much different than how a normal residential home is done.  There is enormous amount of planning that needs to be done and the cost involved for materials and labor on such a large structure is significantly higher.
Instead of only one decision maker with a single family home there are many decision makers involved with a townhome or condo roof replacement.  There are often numerous meetings, and the logistics involved is enough to scare many roofing companies.
Paragon Exteriors has many years of experience and many large condo roofing projects under our belts. We offer fair pricing and make the process easy. Our Equipter eliminates large piles of debris on the property and allows the dumpsters to be placed where it is convenient for you instead of us. We are able to staff projects accordingly so we are able to get them completed in a quick time frame and our dedicated project manager makes these large projects go smoothly.
When we meet with the decision makers of a complex, we ask a few questions. These normally are:
1. Are there any known leaks or major areas of concern?
2. Is there a specific material required to be installed?
3. What is the time frame for starting the project?
4. Where could we place the dumpsters and the materials (if the materials cannot be roof loaded)?
5. Who will be our main point of contact for your project?
These are all important questions that could affect the final proposal price for the project. If there are major known problems, we may need to use more materials in a certain section or spend more time making repairs than laying down new shingles. If you are looking for a more expensive material such as a laminated or dimensional shingle, it will of course increase the price as well. If you aren't looking to start the project for a year but want to get pricing now, the prices could increase simply due to inflation and a changing roofing material market.
While the actual installation of the roof goes fairly quick, the decision process to go ahead and actually get the roof completed can often be long.  Replacing the roof on a condo or townhome is an expensive project that is often in the six figure price range. It can take up to two months just to get the amount of materials required to be able to complete the job so it is always best to decide to do these projects no later than the month of August in any given year in order to be able to get the job done before the year ends.
If you are starting your search for a roofing company to safely, properly and effectively complete your condo or townhome roofing project, meet with us and we can show you how we can make this a stress and hassle free experience for everyone involved.
Roofing a large structure (or many structures) in multi-family dwellings can be very complex projects depending on many factors such as the pitch of the roof, accessibility, material handling and the actual roof lines themselves.  There are many roofing contractors who would rather concentrate on the simpler projects such as re-roofing single family homes than take on a behemoth sized project like a 50+ unit condo building development.
Paragon Exteriors is a roofing company serving the Waukesha area.  We specialize in the larger, more challenging roofing projects such as those for a home owners association, strata corporation or other type of residential development with a large roof and strict requirements.  We have the equipment, the knowledge, the people and the managerial skills to take on these large projects whether it's the replacement of the entire roof, replacement on specific units or just some roofing repairs after a storm or bad weather.
Roofing Services For Condos and Townhomes in Waukesha & Milwaukee
Roofing Inspections
Roofing Replacements
Roofing Repairs
Storm Damage Repairs
Single Unit Roof Replacements
Multi-Unit Roof Replacements
It Starts With a Roofing Inspection
The first step in the process is to give us a call so one of our roofing experts can come to your site for a roofing inspection.  We need to look at the roof, the roofing material, all around your flashing and any dormers.  We're looking for clues that an untrained eye might miss such as hail damage, shingles lifting or cracking, poorly installed flashing (or sometimes none at all), roof venting and we're even going to be looking around the gutters too for signs of water intrusion or damage from ice dams.
If your condo, townhome or residential buildings are more than 15-20+ years old and has asphalt shingle roofing that has never replaced then it's a prime candidate to consider for replacement.  If your roof begins to leak or cause water damage to your building and or the individual residences the problem can get drastically more expensive to deal with.
Roofing Replacement For Condos, Townhomes, and Home Owner Associations
Having to replace your roof is generally something that most condo associations are prepared for in form of an emergency repair fund or planned maintenance costs.  Paragon Exteriors LLC can work with your budget to help you select the most appropriate roofing material for your building.  From affordable asphalt shingles to more luxurious dimensional or architectural shingles we'll be able to make sure your new roof is installed properly and will last for many years.
Why Choose Paragon Exteriors LLC For Roofing Services For Your Condo or Townhome Development?
Choosing the right roofing company to replace or repair your roof on a building as large as a condo or a townhome is a big decision and you want to be sure you're choosing a company that can make this process as hassle free as possible.
With Paragon Exteriors LLC you're going to get:
A financially stable company that has no outstanding bills or judgements against the company
Full Time on site project manager
Clear, Concise and Prompt Communication
Equipters that will minimize ground debris and disruption to tenants/homeowners
An extremely detailed proposal
Professional, Courteous and Trusted installers
Competitive Pricing.
Quick Project Completion.
If you'd like to schedule an estimate for roof replacement or repair on your townhome, condo, or apartment building then please give us a call or fill out our contact form and someone will be getting back to you shortly (usually the same day if it's not too late)