Roofing Companies In Waukesha That Offer Financing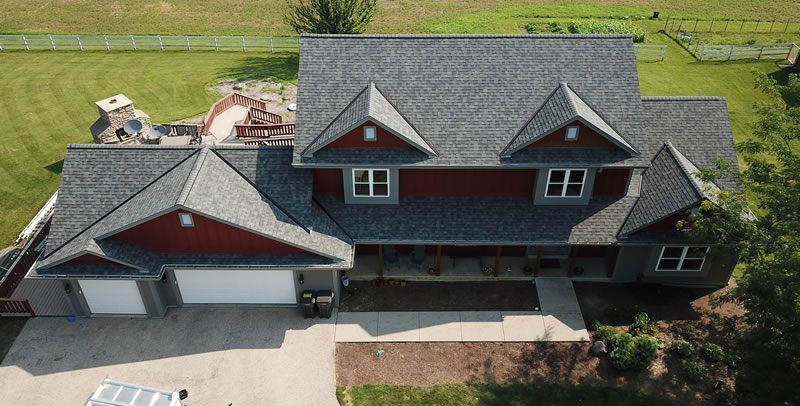 Looking For A Roofing Company That Offers Payment Plans?
There is no question that replacing the roof on your home can be expensive.  In some cases it's an expense you knew was coming because your roof was older or you had your roof inspected and knew it needed to be replaced and you've had the opportunity to budget accordingly.  In most cases though, replacing a roof can be an unexpected expense and not everyone has this money socked away somewhere.
With the cost of a new roof ranging anywhere from $5000 – $30,000+ depending on the size of your roof and chosen materials roof financing has become a popular option.  For homeowners who need a new roof now but who just don't have a lump sum of cash to pay it down immediately, financing is pretty much the only choice.
Financing a new roof, with the option to pay in installments, is how many homeowners get the roof they need when a roof replacement can't be put off any longer. The best option is you've been saving for a "rainy day" and have the cash, but that's not always an option, especially in an expensive city like Vancouver.
Let's explore some things to consider when you need to finance your roof repairs.
Paragon Exteriors LLC Offers Roof Financing
Paragon Exteriors has convenient roof financing options that can fit every homeowner's budget.  We've partnered with Enerbank USA to offer a financing program to help homeowners get the roof they need now.  We work hard to keep our roof financing and payment plan options as simple as possible. We know a new roof is a significant expense and having to replace your roof can be a stressful time if finances are tight.  Financing helps reduce the stress by getting you the roof you need now at a predictable and regular monthly cost.
Paragon Exteriors Roof Financing Offers:
Competitive interest rates
Payments that will fit your budget
Up to 100% financing for your roof ($1000 minimum project cost)
No money down required
Personal and Confidential
Repayment terms between 12 months to 120 months.
Easy-to-understand paperwork
Fast and easy qualification process
Financing through Paragon Exteriors has major advantages if you need a new roof on your home.  Most smaller roofing companies don't typically offer any type of financing which means you need to pay for the roof in full after it's installed.  In many cases with a smaller company they might even ask you for material deposits as well.  Other larger roofing companies might offer as well but they might not have rates that are as competitive.
With Paragon Exteriors we offer our price match guarantee.  If you receive a quote from another local roofing contractor who is also offering factory certified installations we can meet or in some cases beat their pricing.  You get a high quality new roof for a fair price and you have the ability to finance it too, making it a win/win for Paragon customers.
There Are Benefits To Roof Financing
Everyone of our customers financial situation is different and financing provides options that can work for everyone.  Sometimes, even if you have the cash, financing might be a more beneficial option for you but it depends on your specific situation.
Here Are A Few Benefits:
#1.  Financing your roof can allow you to keep your money in the bank earning interest.  You might have investments that pay a higher rate of return than the interest on your roof financing.  You might also be able to take advantage of our 12 month 0% interest loan so you can take up to 12 months to save and payout the loan in full and the interest is waived
#2.  Financing your roof can allow you to get additional work done if it's needed.  Aside from your roof you might want to replace your gutters, or install gutter covers.  You might also want to consider a higher quality architectural shingle which will last longer, carry a better warranty, and help increase the resale value of your home.  With a financing option you can add these additional items in.  If you are limited by the cash budget you have on hand you might not be able to pay for the additional work or material upgrades.
#3.  Qualifying for financing is very quick and easy.  If you have decent credit we can usually have an approval back for you before we've even left your property.  It can happen really fast.
If you have any questions about roofing financing or payment plans for a new roof installation our knowledgeable sales staff can walk you through the steps so you feel comfortable and confident with the entire process.  Give Paragon Exteriors a call today 262-565-8282 or fill out our online contact form and we'll get right back to you.