Financing Options Can Help You Pay for a New Roof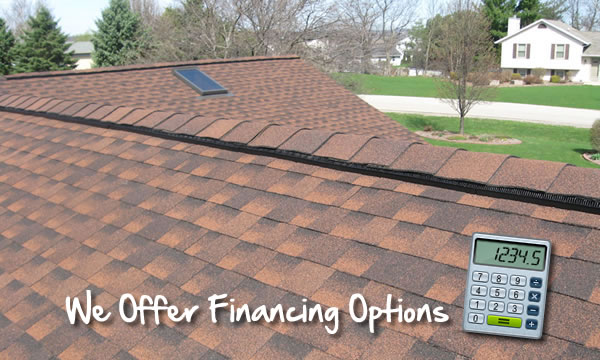 When the roof on your home needs to be replaced, it's not the time to stall and dither as you try to determine the exact scope and cost of the project. While looking for roofers that offer financing in Waukesha County, look at what we offer. You'll want to move quickly to avoid serious consequences if your roof is already leaking or damaged.
The cost of replacing your roof can run between $10,000 and $15,000 or even more. If you haven't been regularly setting money aside for roof replacement, you may feel you have very few options.
You may realize that unexpected serious leaks or damage from storms or wind can put you in the difficult situation of finding money you don't have on hand to replace your roof. Paragon Exteriors LLC of Waukesha WI offers financing options that provide roof repair in a timely manner. In addition, we can help you schedule payments in a manner that is beneficial for you.
Roof Financing Payment Options
Paragon Exteriors LLC provides several different payment options to pay for your new roof. You may be eligible for a 365-day same as cash, no-interest loan. If you can completely pay for the roof by the anniversary date of its installation, you won't be charged any interest on the loan. If you find you aren't able to completely pay for the roof in a year, you do have other choices from us.
For a much lower interest rate than that charged for a typical consumer loan, you can pay for the roof using our fixed 60-month reduced interest loan. The benefit of this type of loan is its single-digit interest rate, rather than the more typical double-digit rate. Likewise, you can set up a loan agreement with our fixed 120-month reduced interest loan which has the same low interest rate as the 60-month loan. Your monthly payments will be lower, but you will pay more for the roof over the entire 120 months of the loan period.
You may decide that taking out a home equity line of credit or a federal FHA loan would be a better option for you. Although the monthly payments are usually lower, these loans have longer payback terms, making the total repayment amount higher. However, you may be more likely to be approved for a home equity or FHA loan, particularly if you've had credit problems in the past.
Whether you choose to look into our financing, or a loan tied to the home itself, you'll reap the benefits of ensuring that your biggest financial investment will remain in good shape, thanks to its new roof.
It's quick and easy to apply for a loan. There are no loan application fees, pre-payment penalties or closing costs.
Call us at 262-565-8282 to discuss all of the financing options available to you today!