Why Hiring A Credentialed Roofing Contractor Is Your Best Choice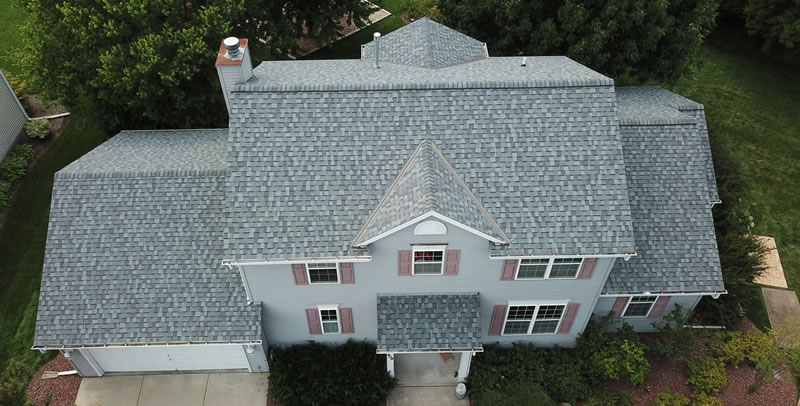 Why Hiring A Credentialed Roofing Contractor Is Your Best Choice
So you're in the market for a new roof on your home?  Maybe you're looking for a new roof on a condominium building, a townhome, or an HOA association.  Investing in a new roof for your home isn't a decision you should take lightly.  You should probably put more weight into the contractor you choose than the type of shingles you have installed.
These days most brand name roofing shingles on the market are all very good quality.  The difference usually lies in WHO installs the roof and HOW detailed they are in their installation process.
A poorly installed roofing system can begin to fail within months, maybe a few years if you're lucky.  A properly installed roofing system can last as many as 25-50 years and there are now warranties being offered by roofing manufacturers that reflect their products longevity with 50 year non pro-rated warranties available on higher quality products.
If you care about your roof then it's probably easy for you to understand why choosing the right contractor to install your roof is so important.  But, how do you know if the contractor you're thinking about hiring is a quality contractor?  A contractor who's going to take your project seriously and do what they've promised?
Understanding The Difference Between Roofing Contractors
There are a lot of contractors calling themselves roofing contractors but this doesn't make it so!  Many general contractors who specialize in all aspects of home remodeling and renovation projects will offer roofing as a service but this doesn't make them expert installers.  On the other side of the coin, there are dedicated roofing contractors who do nothing but install roofing systems.  They don't remodel kitchens, they don't install siding, they don't do anything on a clients home unless it's installing, repairing, or replacing a roof.
If you're looking for the best possible job on your roof replacement which contractor do you think would be the better choice?  If you've guessed the contractor who specializes in just roofing, you're on the right track.  But there is more, yet…  Among roofing contractors there is yet another major difference.  Some are credentialed and others are not.
So What Is A Credentialed Roofing Contractor?
Many homeowners get confused with the terms licensing and being "credentialed".  Any roofing contractor legally needs to be licensed by your county or municipality to work on clients homes.  But, being licensed and being credentialed are two different things, they are far from the same!  Being licensed simply means you're legally allowed to work on a clients home.  Being "credentialed" means the roofing contractor has taken the initiative to get installation certifications from various manufacturers of roofing products.
In order to obtain credentials or certifications a roofing contractor or their crew must go through specialized training programs usually put on by the various manufacturers.  Completing and passing one of these courses or training programs is simply the first step.
It doesn't stop there though.  In order to be fully credentialed and certified most of manufacturers also have a practical part of their requirements which require the contractor to install so many roofing systems using that specific manufacturers products.  These installations must usually be inspected (and pass) by a representative of the manufacturer in order for the roofing contractor to become certified in the installation of that specific product.
Some roofing companies don't care if they're credentialed or not, but there are other companies who truly care about the services they provide and they strive to be the best at what they do.  Roofing contractors who've taken the extra steps to become credentialed by one or several roofing shingle manufacturers are going to be very knowledgeable about the products they install.
Why Choose a Credentialed Roofing Contractor?
The difference between a licensed roofer (or unlicensed) and a credentialed roofer is a vast amount of experience and product knowledge.  If you're investing the money to replace the roof on your home you don't want any old roofing company working on your home.  If all roofing materials are created somewhat equally, the difference is in the quality of the installation.  With a credentialed roofing contractor your roof is going to be installed to a specific set of exacting standards so the roof is guaranteed to last and perform as it should.
Credentialed Roofing Contractors:
Can offer the maximum available warranty on the particular roofing shingle you choose for your home.  Some of these roofing warranties are as long as 50 years and are non pro-rated.  This means if the roofing system fails, the warranty can cover costs like labor, new shingles, and more.
Perform high quality installations that can give you peace-of-mind if you are worried about the integrity your roofing system.
Offer excellent product advice and recommendations about the roofing system for your home.  They can help you make great choices and they can make sure you are well informed before making any decisions.
Paragon Exteriors LLC Is A Credentialed Roofing Contractor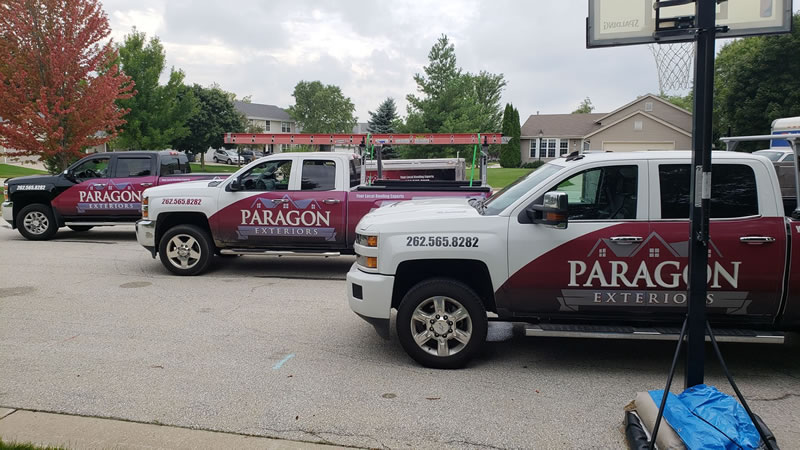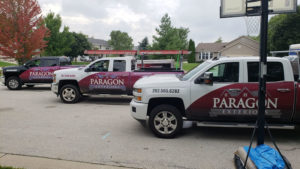 At Paragon Exteriors LLC we've spent the time to get certified by three different roofing companies.  We are certified Owens Corning Preferred Contractors and CertainTeed Master Shingle Applicators.  We know these product lines and roofing systems inside and out and can help our clients make the absolute best choice for their home.
Paragon Exteriors CertainTeed Select Shingle Master – View Our Listing (rated 4.7 stars with 51 reviews!)
Paragon Exteriors Owens Corning Preferred Contractor – View Our Listing (rated 5 stars with 4 reviews)

We are credentialed and certified from two of the largest, most trusted, manufacturers of roofing products in the country.  These credentials we've sought out speak for our company as being fully qualified to install any of the above manufacturers roofing products, not only that but we can offer the full manufacturers warranty as well.
For further peace of mind we provide our clients with a 10 year workmanship warranty on the roofing systems we install.  We also offer a meet or beat pricing policy among other certified contractors.  If you have a roofing replacement estimate in your hands from one of our competitors we'll be able to meet or beat it so long as they are offering one of the same products we do and they are certified by the manufacturer.
If you'd like to schedule a consultation for your new roof please give us a call 262-565-8282 or fill out our contact form and we'll get you scheduled for an appointment.