Components Of Your Residential Asphalt Shingle Roofing System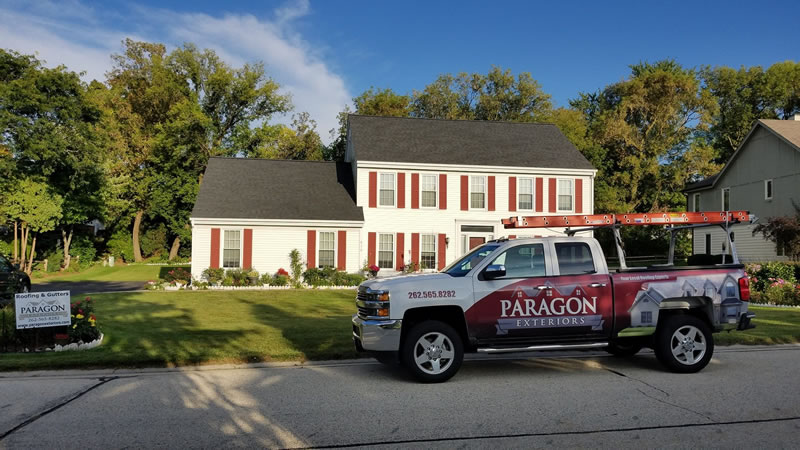 We all know that a roof is supposed to keep out the elements, but there is much more to the performance of your roof than just the shingles.  Your roofing system has many components that all work together in synergy to provide the performance you know and expect from your roof.  In this article we're going to learn about the various components that make up an asphalt shingle residential roofing system and what their specific role is.
Steep slope roofing systems are the most common type of roofing found on single family homes, and multi-family structures such as condominiums or town homes.  This article will refer to steep slope roofing system components.
#1.  Your Roofing Shingles
Asphalt shingles are the most popular roofing shingles for residential structures and they generally come in three different types.
Strip Shingles (good, economical choice, basic single layered shingle)
Dimensional Shingles (better, longer warranty, dual layered shingle)
Premium Shingles (the best, the longest warranties, the sharpest design and looks)
Your roofing shingles are the part of your roof in constant contact with the elements.  Generally the thicker the shingle, the higher the quality, and more durable the shingle will be.  The more durable shingles are often covered with longer and better warranties.  They are however, a more expensive product too.
#2.  Your Roofing Underlayment
Below your shingles and between your roof decking (or sheathing) is where the underlayment goes.  Roofing underlayment are designed for use on the roof deck (plywood) as a water-resistant barrier beneath your roofing shingles.  Roofing underlayments can vary in materials and thickness from manufacturer to manufacturer and in most cases the manufacture will require their own brand of roof underlayment to be installed in order for the roof to qualify for the maximum warranty coverage.
Your roof underlayment can help prevent leaks from ice dams (a problem in our Wisconsin weather) and also from wind-driven rain getting up and underneath your shingles in specific areas of your roof.  Underlayment must be installed properly in order for it to be effective.
#3.  Hip and Ridge Shingles
Hip and ridge shingles also known as "accessory shingles" are designed to be used to finish the "hips" and "ridges" of a residential roof.  What is the hip of a roof?  The hip is any convex angle or joint where two sloping roofs meet. What is a roof ridge?  The roof ridges are similar to roof hips in that they are also convex joints or angles but they are on the uppermost peak formed along a roof where two sloped roof edges meet (the top of your roof for example).
These are specific types of shingles made for a specific purpose, it's not uncommon for inexperienced roofing contractors to use the incorrect shingles for hips and ridges in an effort to save time and money.  This is NOT the proper way to roof your home and can void your manufacturers warranty.  Make sure your roofing contractor is installing the right hip and ridge shingles for your home and not just trying to use the standard field shingles.
Hip and ridge shingles can come in a variety of different styles to add some accent to your roofing system.
#4.  Your Attic Ventilation
In order for your roofing system to perform it's best it must have adequate ventilation.  This doesn't just help to keep your home cooler in the summer but it also keeps your attic drier in the winter and helps to help prevent the build-up of moisture within your attic (which is very bad!).  A proper attic ventilation system consists of a balanced between air intake (which usually occurs at the roof eaves or your soffits) and air exhaust (usually at the top or ridge of your roof).
Depending on the architectural style of your roof you may find either ridge vents, rolled ridge vents, static vents or intake vents, and they also come in a variety of styles.  Determining the actual ventilation required for your roofing system falls down to a mathematical equation based on the size of your home.  Local building codes often determine what amount of ventilation is required and your roofing contractor should be aiming to meet or exceed those requirements.
Good attic ventilation can help to prevent ice dams from forming, which is one of the leading causes of roofing damage in Wisconsin.
#5.  Starter Shingles
Starter shingles can help save time with a roofing project because they eliminate the need to cut the shingles to size to create a starter row (the first row of shingles laid down).  Starter shingles are usually manufacturer specific and are designed to work with different styles of shingles for a consistent appearance and excellent performance.
Paragon Exteriors LLC Waukesha County And Milwaukee County's Top Rated Roofing Contractor
Are you looking to replace the asphalt roofing shingles on your residential structure?  Whether you need to replace the roof on your single family home or a multi-family dwelling such as a townhome or a condo the team at Paragon Exteriors LLC has the experience and knowledge to replace asphalt shingle roofing systems of any size or slope.
As factory certified installers we replace roofs to the manufacturers recommended specifications so our customers can have the peace of mind knowing their roof was installed correctly and will also carry the maximum available warranty.
Paragon Exteriors LLC specializes in roof replacements using strip shingles (3 tab shingles), laminated shingles, and dimensional shingles.  We provide roof replacement services throughout Waukesha County and Milwaukee County.
If you'd like an estimate to replace your aging or leaking asphalt shingle roofing system please give us a call (262) 565-8282 or fill out or contact form and we'll get right back to you.  With our meet or price matching, 10 year workmanship warranty and superior customer experience you can't go wrong when you choose Paragon.