Qualities of a Great Waukesha or Milwaukee Roofing Company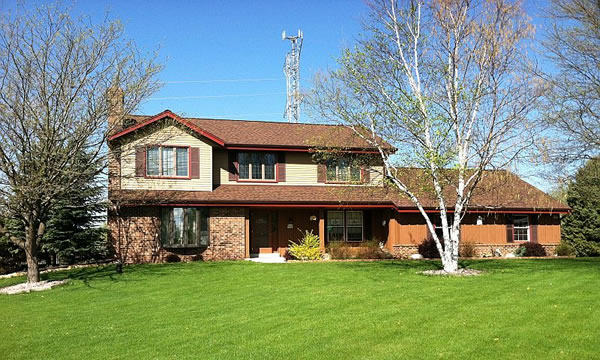 Are you currently on a search for the best roofing company in your area? If so, then you most likely need to have some kind of roofing inspection, repair, replacement, or installation done in a timely manner and for a price that is affordable for you. However, you may have found that being able to locate a reliable and affordable company to take on the work is proving to be more difficult than you thought it would be. After all, how can you know for sure that you are making the right choice?
Fortunately for you, there are some basic qualities that you can look for to find the right company for the important job of working on your roof.
First and foremost, any Milwaukee roofer that you even consider for hire should be both licensed and insured. This is especially important if you are considering the option of hiring freelance or contract workers for the job. Licensing is part of state law for those who work as roofers, while being insured is vital in giving both you and the workers the protection needed to avoid a lawsuit and to pay for any damages as a result of the roofing job.
In order to check and find out whether a roofer is licensed and insured, you can visit your local city or municipality offices to obtain a copy of the licensing. Furthermore, the company should be able to provide you with proof of insurance for their workers. If either of these documents are missing, look for another roofing company.
Another quality of a great roofing company in the area of Milwaukee is that of having great online reviews and referrals for their work. You can quickly see the kind of reputation the company has and read real home owners' testimonials for the specific work that they had done. Furthermore, if you know of neighbors or friends who employed their services in the past, you can ask them for advice as to whether or not you should hire them.
Finally, any good roofing company should be more than happy to come out to your home at a time that is convenient for you, assess your current roofing situation, and issue you a free, no-obligation quote for their services. Any company that requires a commitment for this type of work is likely trying to scam you, so avoid that at all costs.
As you can see, there are plenty of qualifications that you can look for in finding the roofing company that is right for you, so be sure to keep some of these in mind.
Schedule a time for a free roofing work estimate and contact us now!