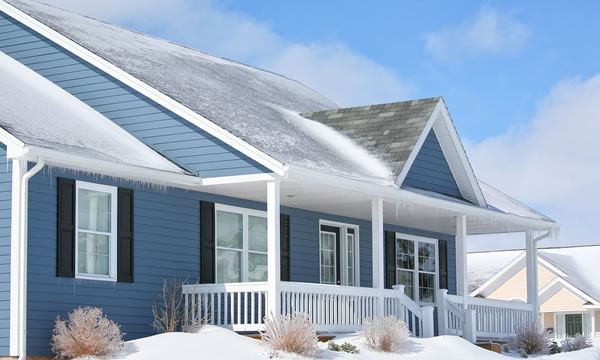 Winter is coming and your roof needs to be ready for it. However, most of you will wonder if you even need a new roof, or does it just require some repair. The signs are right in front of your eyes and you just need to look for them.
A few symptoms of a roof that needs replacement are loose, warped, cracked, blistered, curled, torn or missing shingles. There might be a loss of granular roof coating and sometimes, you might observe buckles and dips in your roof decking. Analyzing your roof before the harsh months to come is important because only then would you be able to locate leaks, peeling wallpaper, flaking and cracking issues with the roof paint and stains on the interior wall of the roof. These are some signs that need to be watched out for. There might be a covering of moss and algae on your roof, which means that the roof needs some work.
The weather of Milwaukee can be brutal at times and you do not want your heavy roof investment to go to waste. This is why you need a Milwaukee company to ensure that the winter passes without any unwanted catastrophes and sudden expenses.
* Roof Repairs – A small leak can ruin your entire roof and make you vulnerable for the Milwaukee winters. By fixing such small problems in your roof in advance, you can prevent major investments later.
* Snow Removal – Not only does snow cause the problem of ice dam, it also puts pressure on the rafters, deck and joists which can harm your roof. Your home can be damaged if a lot of snow gets collected on your roof. You'll need a snow removal service to take care of that for you.
* Look for Certified Contractors – You need to decide on someone with not just experience and quality assurance but the right credentials. The roofing needs to be performed by experts and workers who have gone through extensive training and have the desired experience in working with roofs. They also need to have a decent rating with the BBB, desired knowledge of the industry standards and good customer service. Thus, you must always look for a certified roofing contractor for your Milwaukee house.
You do not need to worry. Choose a good roofing company to take care of your woes. You can contact us, Paragon Exteriors, on our website or you can call us. We adhere to the highest quality standards and have been installing and taking care of people's roof troubles for as long as 50 years. Our work is professional and we provide a customer service that has been lauded by our customers in the past.