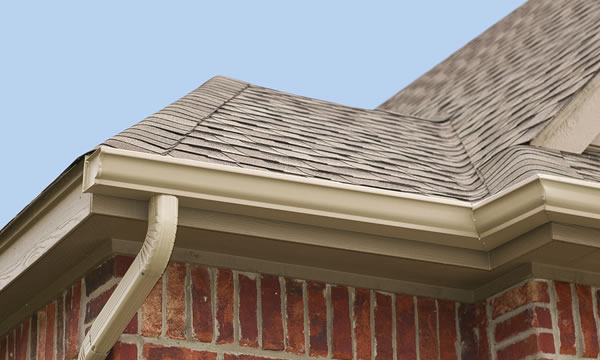 If you find that you have a buildup of water around the perimeter of your house, not having gutters or gutters that are not installed properly could be the culprit. Gutters play an important role in the overall health of your home's exterior because they can cause water to build up and not flow away from the home. Both short and long term damage can occur when gutters are not in good working use. Getting ready for an exterior remodeling project that includes a new roof is essential at improving the look of your home and maintaining the entire exterior.
Benefits
A roof with well maintained gutters has several beneficial uses for your home. One of the main benefits is they can help prevent water damage and significant staining to wood, brick and the siding of the home. When water falls on the roof it will follow the steepest slope to flow off. A roof and gutter system prevent pools of water and allow water to be distributed properly through downspouts and away from the home. They can also cause soil and ground erosion that can eventually lead to foundation problems such as cracks and buckling. Quality installed roofing that matches your siding improves your home's overall appearance and increases its value.
Maintenance and Repair
You already know that a roof catches leaves, sticks and other small outdoor debris. If there is a strong storm or when the fall leaves begin to fall, gutters can fill up quickly causing a clogged pathway and water back up. The result can be troublesome because water can overflow and the weight of the gutter can become heavy, causing it to break or tear away from the fascia. We can make recommendations to prevent this from happening.
For your next home remodel, a new roof from a Milwaukee roofing contractor will give your home a whole new sense of curb appeal.