Window Replacements Add Character to the Exterior of Your Home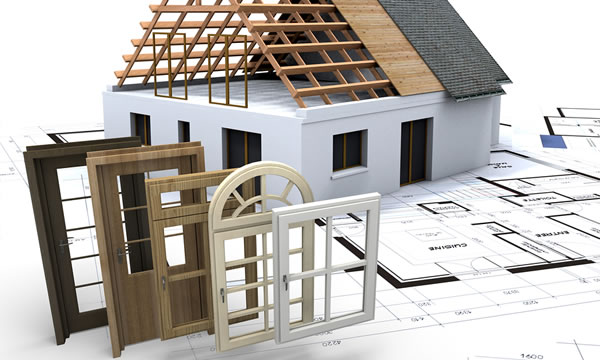 The right windows can make a dramatic difference to the look of your Wisconsin home. New windows can enhance your home's curb appeal while raising your property's market value. Properly installed, they also offer decades of protection for your home's interiors from the damaging effects of harsh sun, strong winds and torrential rain. Because window replacements tighten the seal of a home's building envelope, high efficiency models improve your home's overall energy efficiency, saving you money on heating and cooling bills. Window replacements are a home improvement project that offers both functionality and stellar style.
Architectural Elements
When it comes to the exterior of a home, few features have a greater visual impact on your home's style and character than windows. As architectural elements, windows have a structural form that instantly attracts the eye. They are natural focal points that you can capitalize on to elevate the style of a home's façade. When the size, shape and design of your windows are coordinated, windows serve as unifying components that add cohesion to the architectural style of your home. If you want to draw attention to one segment of a home's exterior, a stylish window can function as an eye-catching centerpiece as well.
Modern Materials with Exceptional Style
Choosing modern materials like vinyl for your window upgrade not only saves you money on installation expenses but on maintenance costs and chores too. Available in any architectural style, from traditional casement and double-hung designs to contemporary picture windows, vinyl window replacements are as fashionable as they are functional. Because the material won't chip, warp or peel in any weather, frames stay sealed and tight in every season. Insulated glass windowpanes offer superior performance and exceptional longevity.
Making sure that your new windows are properly installed is just as important as choosing the right product. Enlisting help from the professional Milwaukee roofing contractors at Paragon Exteriors guarantees a successful installation. Expert roofers have the skills and experience that you want to ensure that any improvements made to the exterior of your home are weather-tight, durable and long-lasting. This will enhance the curb appeal and character of your home for many years to come.