What Makes Roofing Warranties Invalid?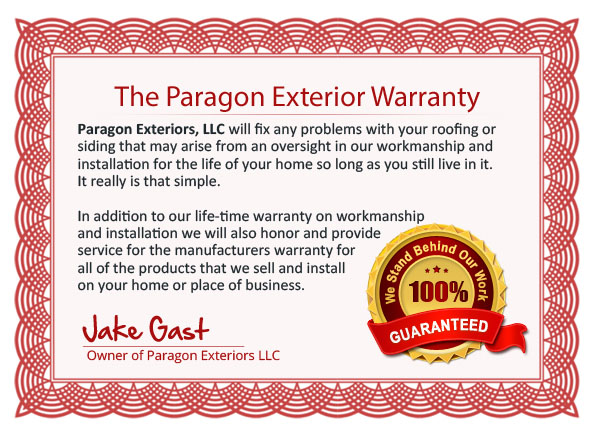 What good is a new roof without a valid warranty?
Over 90% of ALL roofs done DO NOT qualify for the manufacturers' long term warranty!!
Want to know what makes those warranties invalid?
1. Improper Fastening – This is the number one cause of roofing warranties being invalid. This happens because majority of companies pay "by the square". This means that the more shingles the roofers install in a given day, the more they get paid. At Paragon Exteriors, our factory certified installers are paid by the hour which results in more time taken to properly install your shingles. Improper fastening of your roofing products that are not in strict accordance with the manufacturers' installation instructions will immediately void your warranty!
2. Inadequate Attic Ventilation – This is the second most popular cause for roofing warranties to be invalid. Proper attic ventilation is not only important for the roof warranty to be valid but also because it will help prolong the life of your shingles. Most companies only replace the roof and don't take a look at your entire roofing system. We will always install the ventilation that is needed to make your warranty valid.
3. Damage Beyond Normal Wear & Tear – Here is a situation that we have very little control of. Acts of nature such as hail, excessive winds or gusts above applicable wind speed or ice damming above the areas that aren't covered by leak barriers. (Your homeowners insurance will cover such things). Excessive foot traffic on the roof will also void your warranty.
With warranties offering peace of mind, we understand how important it is for you to have a leak free roof with a warranty that actually means something. Our certifications through different manufacturers' allow us to offer you great extended warranties that the manufacturers' will stand behind. It is our promise to install you a quality roof, at a fair price with a valid warranty.