What You Should Know Before Hiring Any Roofing Contractor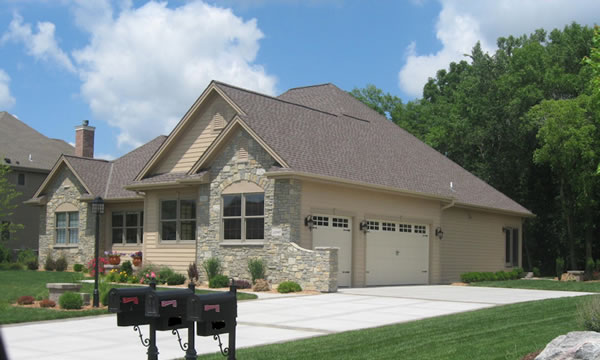 What You Should Know Before Hiring Any Roofing Contractor!
There are many wrong ways to roof a house but there is only one right way; by following all of the manufacturers specifications. According to studies by major manufacturers, over 90% of all roofs done DO NOT qualify for the manufacturers' long term warranty.
Interview: Make time to meet with any contractor you call, in person, at your home to review the proposal and detailed specifications. Try to select a knowledgeable, organized, experienced and locally established contractor who will take a personal interest in your roofing project. Choose one who has an established track record of many similar roofing projects done in your local area.
References: Ask for a minimum of 3 recent job references. Drive past several of the jobs to check for proper venting, flashing details and general appearance. Ask previous customers if they were satisfied and if they would use them again.
Buyer Beware: Be suspicious if any contractor requires you to get the roofing permits. The party who applies for the permit is responsible for building code compliance. Do not pay more than 25% when paying a deposit.
Address and Phone Number: Make sure the contractor has a physical location that you can find if you need to locate them in the future. Make sure they have an actual telephone number. If problems occur, it will be easier to find them.
License and Insurance: Insist on receiving copies of licenses, liability insurances and workers compensation coverage. Don't assume they have it just because they say so. The company should be proud to include copies in your proposal.
Proposal and/or Contract: Insist on a very thorough and detailed written proposal and examine it for complete descriptions of the work and specifications. All verbal agreements should be written.
Contractor Trade Associations: Quality control begins with dedication, the amount of proper knowledge, previous training from past projects and from advanced learning through many contractor trade associations. Make sure the contractor you're considering is certified by at least one of the major manufacturers.
Do They Pay Their Bills: Did you know that even after you pay your contractor, their material suppliers can still place liens on your home which you are responsible to pay? This happens when unstable contractors use money from their current jobs to pay off other debts instead of the debt they incurred on your job. Do not be afraid to ask for the suppliers' phone number and ask if they are responsible payees. Our suppliers' phone number is 262.785.9904.
Use Your Brain! Over 80% of all construction lawsuits involve roofing related problems. You only have one chance to make the right first choice. If one contractor tells you something drastically different from another contractor, then either get a third opinion or do your own research.
The average roof replacement cost is less than .55 Cents a day over the lifetime of the roof. 
You'll only remember the price if you have quality issues over the many years to come.