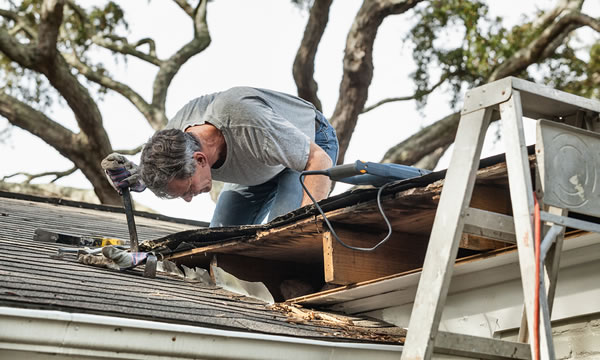 Roof Maintenance is an important part of your owning your own home or building.  In fact it's probably one of the most important maintenance aspects for your building.  Roofing problems often snowball into much bigger problems very quickly if there is sudden storm, or severe weather or an ice dam is left unchecked for too long.
A reliable roofing maintenance program will help provide you with the peace of mind knowing that your roof is in excellent shape or if there are any areas that will need attention. Paragon Exteriors LLC is a full service roofing contractor specializing in roof maintenance programs for residential and commercial building owners.
Paragon Exteriors will perform general maintenance on your roof to help extend the life of the roofing system twice per year (spring & fall). A new roof on average will cost in the range of $8000 to $12000 to replace properly. Maintaining your roof will help extend to extend the life of your roof which in turn will save you money. During both inspections we will be checking numerous things including but not limited to;
Flashings
Penetrations
Field of the roof
Roof Adhesives
Gutter condition
What we look for is the condition of the above items. We want to make sure all the roofing materials are properly fastened and still performing as intended. We will assess the condition of the shingles, flashing, sealants and any protrusions through the roof.
Any minor repair items (less than $25 in materials and one hour of labor) will be repaired. This will include any loose shingles being replaced, new caulking, pipe boots, etc. Larger repairs will be quoted and due to being a member of the maintenance program, you will receive a 10% discount and also will not incur our minimum roofing charge. Our fall inspection will include a gutter cleaning as well.
We charge between 15-20 cents a square foot per year depending on multiple factors of your roof. For example, a 2000 square foot roof would cost $150.00 for the year ($75.00 per trip). If you are curious to know your exact cost for your property, please contact us and we can give you a quote.